Norbury is a residential area situated to the south of Streatham and to the North of Croydon although it carries the London SW16 postcode, it falls under the London Borough Of Croydon which is the largest London Borough by population and is one of London's leading financial, business and cultural centres. Combined with easy access to the North and therefore London via the A23 with its multiple bus routes and British Rail to the city in under half an hour (Zone 3 & only 30 minutes to London), we are ideally situated for the modern commuter looking for affordable housing and strong transport links.

The local housing is a good mix and has several very good Residents' Associations that keep the area concerns on the agenda for all to have their say.

There are popular family houses in the Scott's Estate - a group of roads that are all named after Scottish towns, mostly terraced housing but with large gardens and many with original features and large gardens.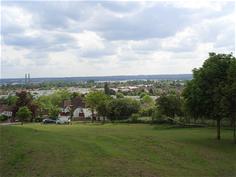 Then there is the ever popular and prestigious Pollards Hill area with its large family homes and beautiful green open spaces and churches plus stunning views. See our separate area profile on Pollards Hill - suffice to say that many people specify this area exclusively.

The central Norbury area contains mostly three bedroom housing with some flats and great access for the shops and the station. It is further complemented by a pretty green and Norbury Baptist Church at its pinnacle.
The Green lane area offers many impressive homes and the area boasts some fine examples of really nice homes in wide tree lined roads mostly with garages and parking. Many people specify Green Lane as the only area that they wish to live.

Green lane also boasts the American Estate - a group of roads just off Green lane all with American themes – these are: Virginia Road; Florida Road; Maryland Road; Carolina Road; Georgia Road.